Ni Hao Ma & Konnichiwa!
Gonta Musosimaru is online with hot news! 
---
Companies news
"Ermines" Company is almost fully maned up, 12 pilots are in, but in order to be a fully functional Company 8 more pilots are needed.
The Company is mainly for novice pilots, but experienced pilots are also welcome! If you are interested please contact the company commander Neif Mann

Goals and objectives of the company and TCAF:
- Assignment of new recruits to unit's companies
- Development of pilots' personal and teamwork skills
- Achievement of TCAF goals in Faction Play

Ermines Company, as well as other companies, offers:
- Regular trainings
- Assistance in technical aspects of the game
- Participation in the internal TCAF events with valuable prizes
- Unlimited personal growth within the Unit (faction play, lobby matches, international leagues, events and championships)

Requirements:
- Compliance with the rules of voice communications (TS, VOIP)
- Compliance with code of conduct in battle
- Ensuring availability of 'mechs required for Faction Play

Other companies are also in need for pilots thus anyone can find himself a good team to play with. Join Liao, connect to our teamspeak server (ts.tikonov.ru) and just join the fight. Joining the unit immediately is not required, after playing in different companies and dropships with different commanders you can make your choice and stay with TCAF forever!
Special notice goes for Siberian Archers. 18 Siberian and Far East pilots are currently looking for a company commander who can lead them into battle. If anyone interested in becoming the company commander in our eastern prime-time give us a shout.

Distribution of pilots within the time zones:
MSK/UTC

(+7)/(+10)
Voit
TeppopucT3

(+5)/( +8 )
Kike6udze
3axapk0

(+4)/(+7)
CAHEK AP
BOBAhbl4

(+3)/(+6)
Artanizzz
daemon1k
DaniilRUF
dead hand
Hulse
maxximian
ilyuhmen
Mstivoy
Paul GadlinG

(+2)/(+5)
ehidna
Evil Archer
fang85
MasterDzen
---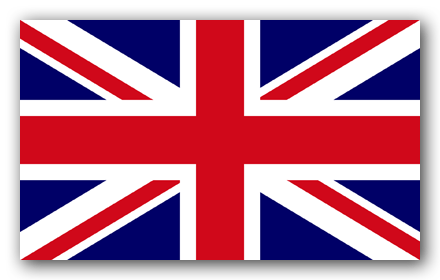 Our English speaking company is actively growing under Warcock's (aka Warcrack) command, and we are constantly looking for recruits who are playing during NA prime-time. For this cause we have arranged the Faction Play (FP) boot camp.
BOOT CAMP topic on the official MWO forum.
Every Saturday, 4:00 PM – 8:00 PM GMT (19:00 - 23:00 MSK) you can join in and participate in the FP drops with the assistance of our experienced English-speaking instructors.
Here you can learn:
- Faction Play mode gameplay basics;
- Mechs builds and drop decks for FP;
- How to play as a team;
- Standard and recommended tactics for FP maps;
- Answers to your questions.

If you want to join our boot camp you need:
1. Be Liao mercenary or loyalist.
2. Have TeamSpeak client installed.
3. And, of course, be interested in your personal improvement as MWO player.
---
Two our players' teams had signed up for MWO World Championship.

TCAF GO RUSH
1. AtomCore
2. Sven Bloodhowl
3. ilyhmen
4. Uxong
5. SurlyCat
6. DRAlexx
7. MWOTiger
8. Artanizzz
9. Drakrig

Angry Bears
(Does not represent TCAF officially because it was formed as Dream-team)
1. Terminator20
2. mk4i9661
3. RomoRus
4. Zloi strelok
5. Paul GadlinG
6. BlackyCat
7. TheGray
8. R0cky
9. Mr Nikson
10. Krigg
11. Oponeks
12. xpq


Let's support our guys!
---
Faction Play news
As it was expected TCAF is most influencing loyalist unit in all global conflict - with the most planetary wins and most planets under its control. You can take a look at current units stats at Faction Play > Leaderboards > Loyalist Units
Somewhere in front of us lays the liberation of our home planet Tikonov. We also are at the door of a key planet Liao and soon it's going to be a dealt question. After this our next attack vector is going to be Tikonov, with this goal in mind we are moving forward!
Good news — we will have MC payouts for the most active and effective pilots. At the end of this Faction Play phase our unit will have around 32000MC in its coffer.
This is how it's going to work:
MCs will be distributed at the end of the FP phase (~ 4 months) based on applications submitted by companies' commanders. Application will include a list of players which should be awarded with MC. List will be formed based on the stats from Leaderboard > Faction Pilots > Liao, which shows the effectiveness of every pilot. This means that everyone is eligible for the reward, and it's all up to you!
Join TCAF, join any of our available companies and achieve our goals with us!
---
Recruitment news
And last thing (and most important) I want to tell about is going to be following change - TCAF have implemented new recruitment policy.
Right now unit pays around 10 000 000 of C-Bills for each recruit. Of course this is not "real" money, but it is backed by people-hours of TCAF loyal pilots, who formed our prospering community from the very beginning. Thus we want each recruit to actually value our unit and the input of its veterans accordingly. We have a constant flow of recruit applications from our website, but we aren't sending the unit invites to everyone just like that from now. Now it's time to make sure the new pilots will stay with us and going to be useful for the unit in the long run.
Thus said, to get a TCAF tag recruit must accomplish the following:
1. Join Liao.
2. Join our teamspeak, play Faction Play matches and get to know the commanders and pilots of various companies.
3. Choose whatever company he wants to join.
After recruit will choose company (and company must choose him in return), unit will issue 10 000 000 join ticket from its coffer in recruit's favor and he will be able to show off with a fresh TCAF tag right next to his name.
---
Thats all folks! Let the green power be with you :D